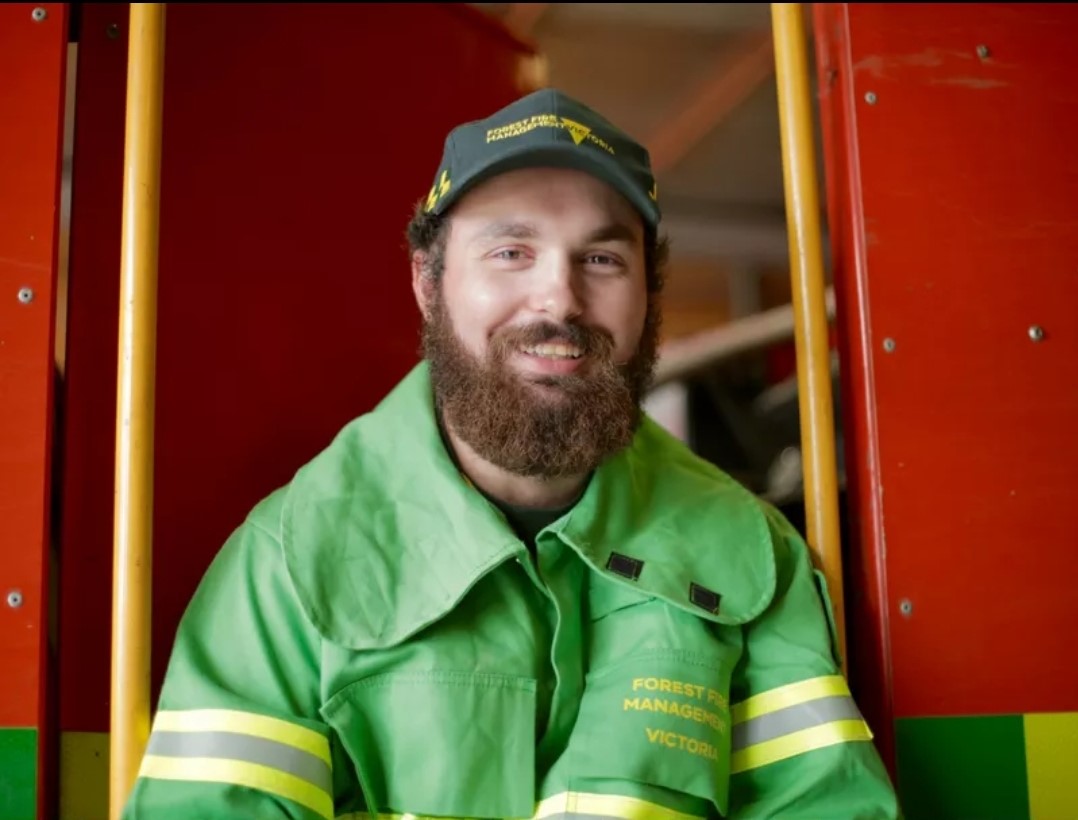 A job advert for seasonal Project Firefighters (PFF) on Forest Fire Management Victoria's (FFMVic) Facebook page sparked Dave Gamble's interest to apply.
Dave had spent five years working as a traffic controller, but what he really wanted was a career that he enjoyed and could progress in.
"I spend a lot of my free time on Country camping, hiking and just spending time out in the bush so a job revolving around looking after our public land seemed perfect," Dave said.
"When I heard that I was successful you couldn't wipe the smile off my face."
Dave loves the sense of fulfilment he receives from his job saying it had turned out to be more rewarding than he could have ever imagined.
"At the end of a big day or a long fire season I can honestly say that I am proud of the small part I played in whatever emergency, project or exercise I had a part in," he said.
"I take pride in my job and am always excited to explain to others what it is that I do."
When Dave was asked to describe an average day as a PFF he said it was hard to answer.
"There isn't really an 'average day' due to the extensive variety in the work that we do," Dave said.
"Generally speaking, you get to work at 8am, meet with your crew and prioritise what needs to be done from the works plan.
"Your day can be anything from campground or track maintenance, helping with planned burns, thinning in the wood coups or on the odd occasion, emergency response to anything from fires, floods and storms.
"Each and every day is different and that's what makes the job great."
Dave recommends successful applicants to this year's PFF recruitment campaign start with an open mind and a hunger to learn.
"I have personally experienced so much personal and professional growth working here and I still have so much more to learn," he said.
"It's also very important to be a team player and you'll most likely make some new friends for life."
Dave loved working as a PFF so much that when the opportunity to become a Forest and Fire Operations Officer he jumper at the chance. He has definitely found his perfect career.
FFMVic employs several hundred project firefighters each year, at more than 80 locations around Victoria. PFFs help suppress bushfires and assist in prevention works, including planned burning.
To find out more on how to become a Project Fire Fighter, visit Firefighting and employment.
Page last updated: 03/08/21