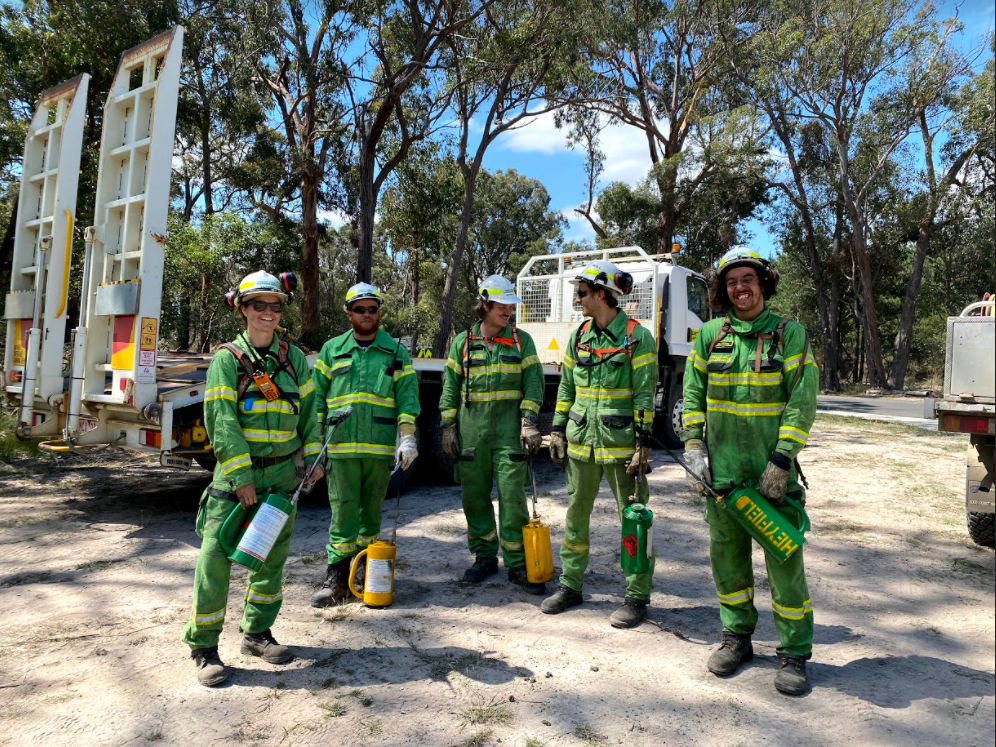 The nature of bushfire in Victoria is changing. The impact of climate change means hotter, drier conditions for longer periods of time. Living in Victoria means living with fire.
Planned burning is an important fuel management tool in reducing bushfire risk to communities and the environment.
As part of Forest Fire Management Victoria's (FFMVic) strategic approach to fuel management, our regional FFMVic staff have delivered a number of key asset protection burns around communities under the state-wide Joint Fuel Management Program.
The FFMVic Macalister fire district in central Gippsland covers approximately 1.8 million hectares of private and public land, stretching from Port Albert up through the Alpine National Park, south of Mount Hotham. The many communities and the people that call this district home are no strangers to fire.
High risk communities such as Loch Sport, Briagolong and Dargo were the focus of several strategic burns conducted by our Macalister crew. These communities are now better prepared and protected from the threat of bushfires in the years ahead.
Macalister's FFMVic District Manager, Stuart Beales, commended the incredible achievements of staff from all levels across the district and region in carrying out these high interest burns over the past few months.
"Our FFMVic staff have really gone above and beyond, not only in the planning and implementation of 14 planned burns across the Macalister District, but how they engaged and worked with communities in the delivery of these burns. Some of which have been in the planning process for nearly 10 years," Mr Beales said.
"We've received incredible feedback from local community members who have wanted these works to be completed for some years now.
"It really is a highlight for me to see how well our team works together with Traditional Owners and partner agencies including Parks Victoria, Country Fire Authority, Gunaikurnai Land and Waters Aboriginal Corporation (GLAWAC) and Vic Forests. When it comes to protecting and responding to communities and the environment – we work as one."
"FFMVic works year-round to plan, prepare and carry out the region's fuel management program. Before a single drip torch is lit, a burn must go through rigorous ecological and cultural heritage check from our expert staff.
"Thanks to the hard work of our crews, 31,699 hectares of land was treated across Gippsland between January and May, protecting communities, homes, lives and the environment from future bushfires.
"The men and women that make up FFMVic truly are our greatest asset, spending their summers in service to their communities and the environment. They are your friends, your neighbours, you see them down at the supermarket, they live in your community, they call Gippsland their home.
Key district achievements:
14 prescribed burns delivered since January
9,124 hectares delivered since January across Macalister
Delivered high priority burns that had to be postponed due to weather for nearly 10 years
To learn more about FFMVic's planned burning program click here.
Page last updated: 07/07/21