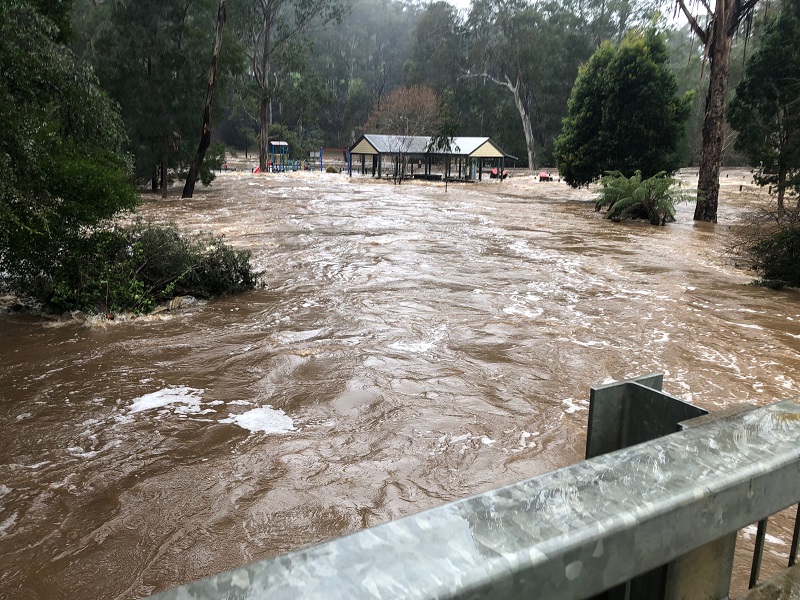 Keeping Victorians safe over the Queen's Birthday long weekend is the highest priority for the Victorian Government, and for this reason, a number of parks, forests and public land areas will be closed across Gippsland and other parts of the state impacted by severe weather.
All state forests within South Gippsland, Baw Baw, Latrobe and Wellington Local Government Areas (LGA's) will be closed until Friday 18 June 2021, along with popular recreation sites such as Toorongo Falls, Coopers Creek and Bruntons Bridge.
Deputy Chief Fire Officer for Gippsland Geoff Conwaysaid: "As a result of extensive flood, storm and wind damage across Gippsland, we are asking people to please avoid visiting our national or state parks and forests until declared safe."
"Flood waters, damaging winds and heavy rainfall have caused flash flooding, fallen trees, rock falls, washouts, track scouring, debris and other hazards and we are asking you to remain sensible and exercise greater care until these dangers are cleared."
"Our crews need time to assess the extent of damage across our public land to make sure they are safe for the public to access."
Additionally, other public lands such as rail trails, recreation reserves, four-wheel-drive tracks, public halls and coastal reserves within these localities will be closed at the discretion of the land managers.
Whilst some public land areas in far east Gippsland will remain open, visitors are urged to exercise extreme caution and avoid unnecessary travel in the area.
Many highways and roads may be closed, and there are power outages across the state affecting traffic lights. Do not drive through flood water.
Wherever you are, please stay COVIDSafe and remember all the good habits Victorians have practised in the past year while you're out and about.
Information sources
Page last updated: 15/06/21