Victoria is one of the most bushfire-prone areas in the world. In past decades, Victorians have seen the disastrous effects bushfires can have on communities. With the impacts of climate change, the weather conditions that support major fires will only become more common.
Under the Forests Act 1958 and in line with the Code of Practice for Bushfire Management on Public Land 2012, the Department of Environment, Land, Water and Planning (DELWP) is responsible for bushfire management on public land. Forest Fire Management Victoria (FFMVic), or 'we' in this report, represent the partnership arrangements that DELWP draws on to manage bushfire risk on public land. This partnership includes DELWP, Parks Victoria, VicForests and Melbourne Water.
Safer Together is our approach to reducing the risks of bushfire in Victoria. It combines all agencies and stronger community partnerships with the latest science and technology to more effectively target our actions.
Chris Hardman, Chief Fire Officer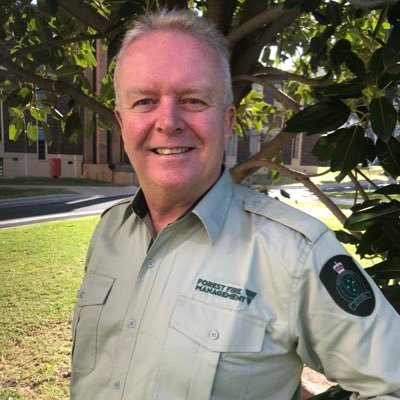 In this report, bushfire risk refers to the likelihood of something being impacted by a bushfire across all land tenures. It includes the likelihood of a fire starting, growing and spreading across a landscape and the likelihood of things being in the path of the fire (such as houses, farms, roads, the natural environment and people). While DELWP works as a key member of the Safer Together partnership and assists the Country Fire Authority and other land managers to reduce fuel that could contribute to bushfires across all land tenures, this report focuses and reports on DELWP's efforts to reduce the risk and impact of bushfires by managing fuel on public land. Fuel management (in particular planned burning) is an important tool that DELWP employs to reduce the risk and impact of bushfires, fuel management (in particular planned burning) is and will remain an important tool in bushfire risk management. Planned burning and mechanical fuel treatments (such as mowing and slashing) are undertaken to reduce the amount of fuel (leaves, bark, grasses and shrubs) in our forests and parks. In addition, strategic fuel breaks are maintained to reduce the potential for a bushfire to start, develop or spread.
Fuel management activities are part of FFMVic's year-round program to reduce bushfire risk for communities and the environment. By reducing fuel loads, we won't stop fires from starting, but we can reduce their spread and intensity when they do. That makes it easier for our firefighters to quickly bring them under control and reduce their impact on communities, critical infrastructure, industries and the environment. Other activities to reduce bushfire risk include staffing fire towers, upgrading and maintaining the road network and strategically positioning air and ground resources. These activities aid the early detection of and response to fires by air and ground crews.
The 2019–20 Victorian bushfires were some of the most significant on record. With over 1.5 million ha burnt across public and private land, the impacts were significant: over 450 houses, 10,000 plus livestock, 831 ha of timber plantation, countless hectares of critical habitats, native timber assets and water catchments and tragically five lives.
At the end of 2019–20, statewide bushfire risk was 64 per cent. This is below the statewide target of 70 per cent and 5 percentage points less than last year, largely associated with the effects of bushfires. Bushfire risk is calculated as the percentage of bushfire risk 'left over' after fuel in forests has been reduced, either through fuel management activities or bushfire. The fuel management program takes us some way to managing bushfire risk, and we also manage bushfire risk through other prevention, preparedness and response activities.
While the 2019–20 bushfires significantly contributed to the reduction in the state's bushfire risk levels, over the past decade the majority of risk reduction has been achieved through planned burning, even when considering the influence of major bushfires.
On average, from July 2009 to June 2020, planned burning accounted for two-thirds (66%) of the total risk reduction, compared to one-third (34%) by bushfires. This is despite bushfires burning an additional 900,000 ha compared to planned burning: that is, 2.5 million ha was burnt by bushfires, compared to 1.6 million ha by planned burning. This is because we use the best-available science and data to target areas for planned burning (such as close to high-value assets) to maximise risk reduction, whereas bushfires burn locations randomly.
The scale and length of the bushfire season had direct impacts on the delivery of the 2019–20 fuel management program. The early onset of extreme bushfire conditions in spring 2019 meant very little planned burning could be safely undertaken. The prolonged fire season and wet autumn 2020 also reduced opportunities for broad-scale planned burning. Furthermore, the bushfires directly impacted 130,000 ha of 230,000 ha scheduled to be treated by planned burning during 2019–20, leading us to target priority areas in western Victoria.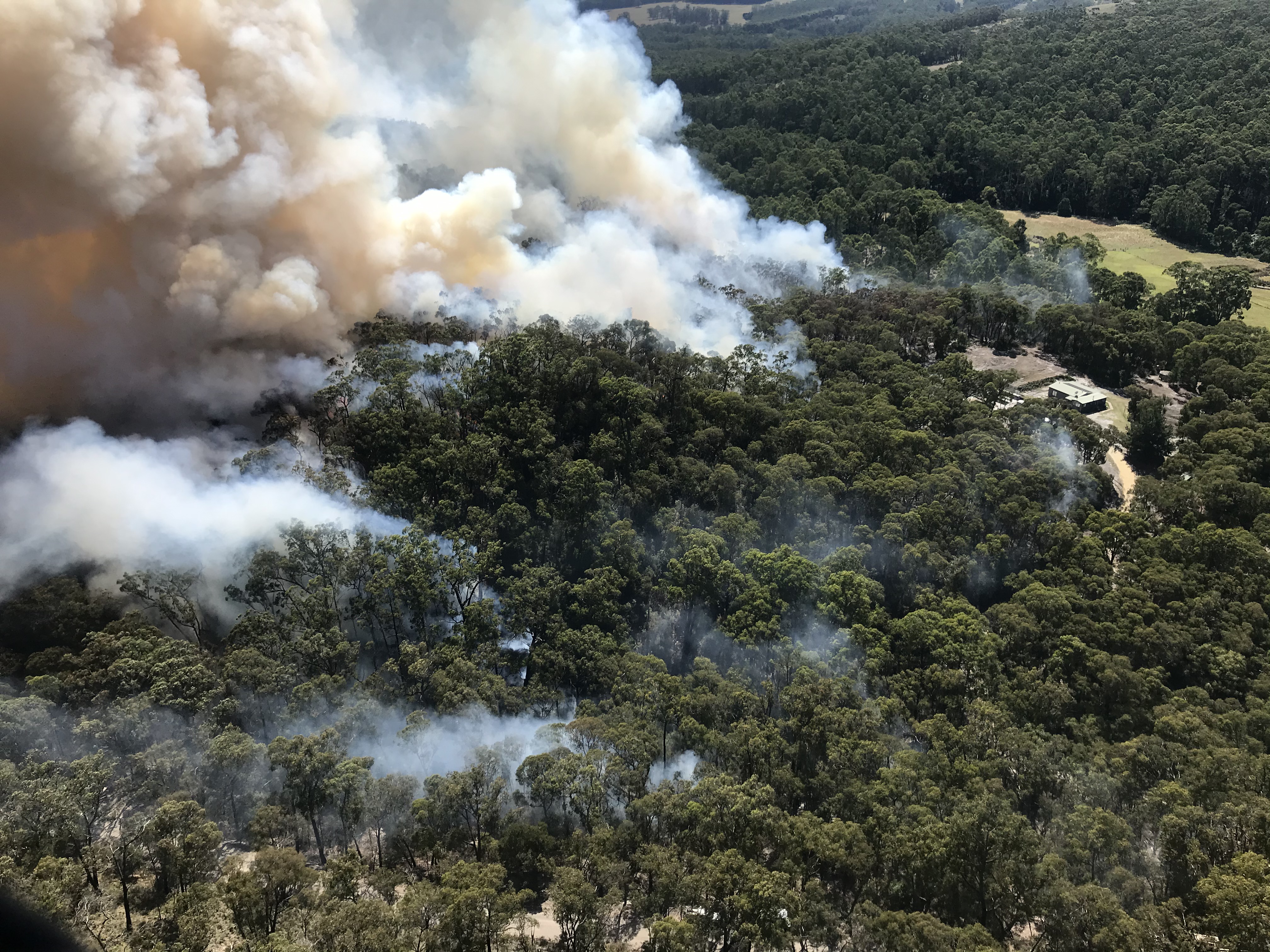 Reducing bushfire risk to life and property through planned burning, western Victoria
When conditions weren't suitable for planned burning (including during spring 2019), FFMVic teams undertook mechanical fuel management activities and continued to prepare strategic fuel breaks, maintain tracks and roads and manage hazardous trees to enable safe, rapid access to fight bushfires when they occur.
Despite the challenging season, FFMVic treated over 37,000 ha of land using planned burning and over 17,000 ha using mechanical fuel treatments. While the planned burning program we delivered was less than planned, the 17,000 ha of mechanical fuel treatments represents about a 50 per cent increase from 2018–19.
The size and intensity of the 2019–20 bushfires had widespread impacts on our natural environment, including impacts to species and their habitat, vegetation communities, parks and forests. Areas of wet gullies and rainforests, which traditionally are naturally protected from fires, burnt at high intensities during the 2019–20 fire season, resulting in changes from which it will take many years to recover. Furthermore, parts of the landscape affected by these recent fires were already recovering from fires in the last decade.
Managing the threat to and impact of bushfire on our environment is one of our key priorities. We are improving our monitoring, modelling and planning to ensure we can continue to make decisions with the best-available science and local knowledge. We are committed to continuing our investment in science and partnerships with research institutions to build our knowledge of the relationships between fire and the environment and to better manage risk.
FFMVic has continued to build partnerships with and to support Traditional Owner groups with cultural burning on public land in Victoria. A highlight during 2019–20 was Traditional Owners undertaking burns for cultural purposes and for healing people and Country. There is diversity in the way Traditional Owner groups wish to use cultural fire and participate in land management, and FFMVic is looking forward to supporting all of these groups in ways that are meaningful to their people.
Responding to a changing climate
While the extent and impact of the 2019–20 bushfires were extreme, they reflect the escalating nature of bushfire risk associated with climate change. In recognition of this, DELWP has set out its strategic approach based on four key pillars:
advanced fuel management: targeted burning and all-year mechanical fuel treatments close to communities, combined with strategic fuel breaks and large‑scale mosaic burns to break up the landscape
enhanced capacity and capability to control and prevent fires: local, experienced forest firefighters on the ground to safely and rapidly respond to fires
improved risk modelling and fire ecology capability: ensuring we're using the most relevant and scientific approach to modelling to identify priorities
Traditional Owner-led cultural land and fire practice: working towards Aboriginal self-determination and embracing the knowledge and practices of Victoria's first peoples in living with fire.
The 2019–20 season was one of the most difficult and challenging on record. We will continue to deliver a safe, effective fuel management program on public land: a program that reduces bushfire risk and so protects people, property and the environment and improves the resilience of our natural ecosystems. We will be reviewing the way we provide information to the community. This includes information about bushfire risk as well as the type and format of the information we provide in this report. We will engage with communities to ensure the information we provide is meaningful, supports local decision-making and clearly communicates what we are achieving through our combined approach to managing bushfire risk.
Chris Hardman
Chief Fire Officer, Forest Fire Management Victoria
Page last updated: 25/11/20