To reduce bushfire risk to settlements and enhance ecosystem resilience, reintroducing fire to the Anglesea and Carlisle River heathlands was a winter planned burning priority in the Otway fire district. Areas of these unique heathland ecosystems have gone unburnt for decades. The Anglesea Heath is home to about one-quarter of Victoria's plant species and more than 100 orchid species, many of which need fire to regenerate.
By burning in winter, FFMVic crews can apply low-intensity fire over multiple days and create a patchwork mosaic of burnt areas by allowing fire to burn into wetter or less-flammable vegetation and then self-extinguish.
FFMVic staff in the Otways partnered with local researchers to study the impact of this style of low-intensity burning on the local fauna. They installed artificial refuges in planned burn areas to provide shelter for ground-dwelling mammals, and they monitored the behaviour of Potoroos during and after the burns in the Carlisle River heathland using radio tracking collars.
In the Far South West fire district, we used similar winter burning techniques to complete mosaic-style burning around Nelson. We burnt patches with extreme fuel loads that would have been difficult to treat in the warmer autumn months. This work has improved protection for Nelson and supports habitat for the South-eastern red-tailed black cockatoo.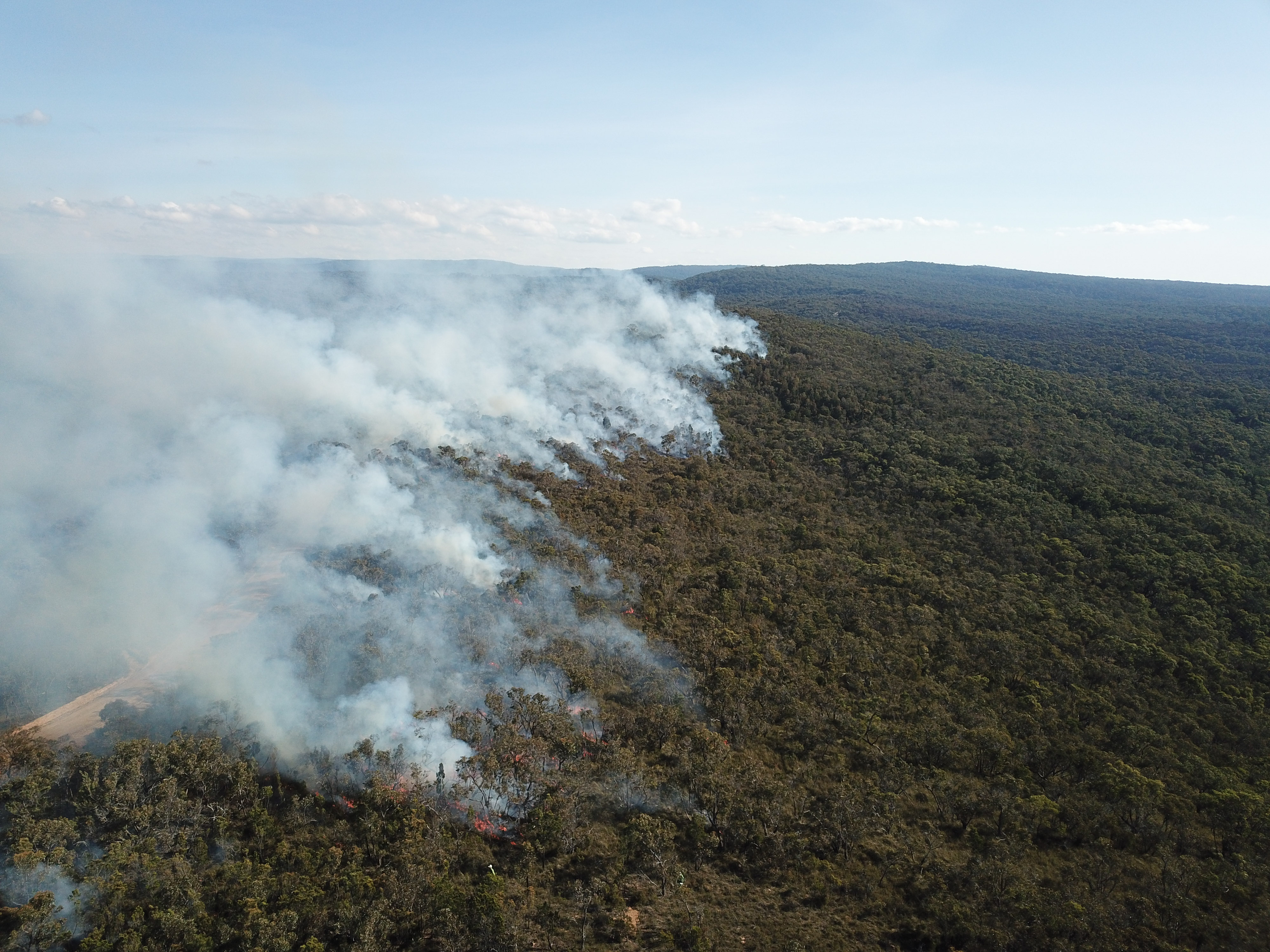 Low-intensity winter planned burning, Anglesea Heath
Page last updated: 15/10/20