FFMVic aspires to do adaptive management well, and the 2019–20 Kalimna Park planned burn abutting Castlemaine is a good example.
Our bushfire strategic planning identified that we could reduce risk to life and property in Castlemaine, Chewton and Moonlight Flat by reducing fuel in the park's bushland in areas we had identified as Asset Protection Zones and Bushfire Moderation Zones. However, the most significant Victorian population of the nationally endangered Eltham copper butterfly also calls Kalimna Park home. While much is known about the butterfly, it has a complex life cycle, and little is known about the impacts of fuel management on it. Therefore, we took a precautionary approach.
Before the burn, we worked with the local community to intensively monitor the butterfly population to identify patches of high-quality habitat.
With this information, we could do fine-scale bushfire behaviour modelling using Phoenix RapidFire to understand how we could exclude critical, small areas of butterfly habitat while still achieving the fuel reduction necessary to reduce bushfire risk to local communities. The modelling gave us confidence the burn would still achieve the desired risk reduction outcomes.
We scheduled the burn for late autumn to reduce the likelihood of crown scorch and of the regeneration of eucalypt and acacias being unduly stimulated. When undertaking the planned burning, we excluded small patches of high-quality butterfly habitat from the burn by creating small fire breaks around these patches.
We also established a longer-term monitoring program to identify the impacts of fire on the butterfly. The pre- and post-burn monitoring ensures we understand post-burn outcomes across the planned burn area and how the burn will affect the longer-term regeneration of the vegetation and butterfly habitat and population.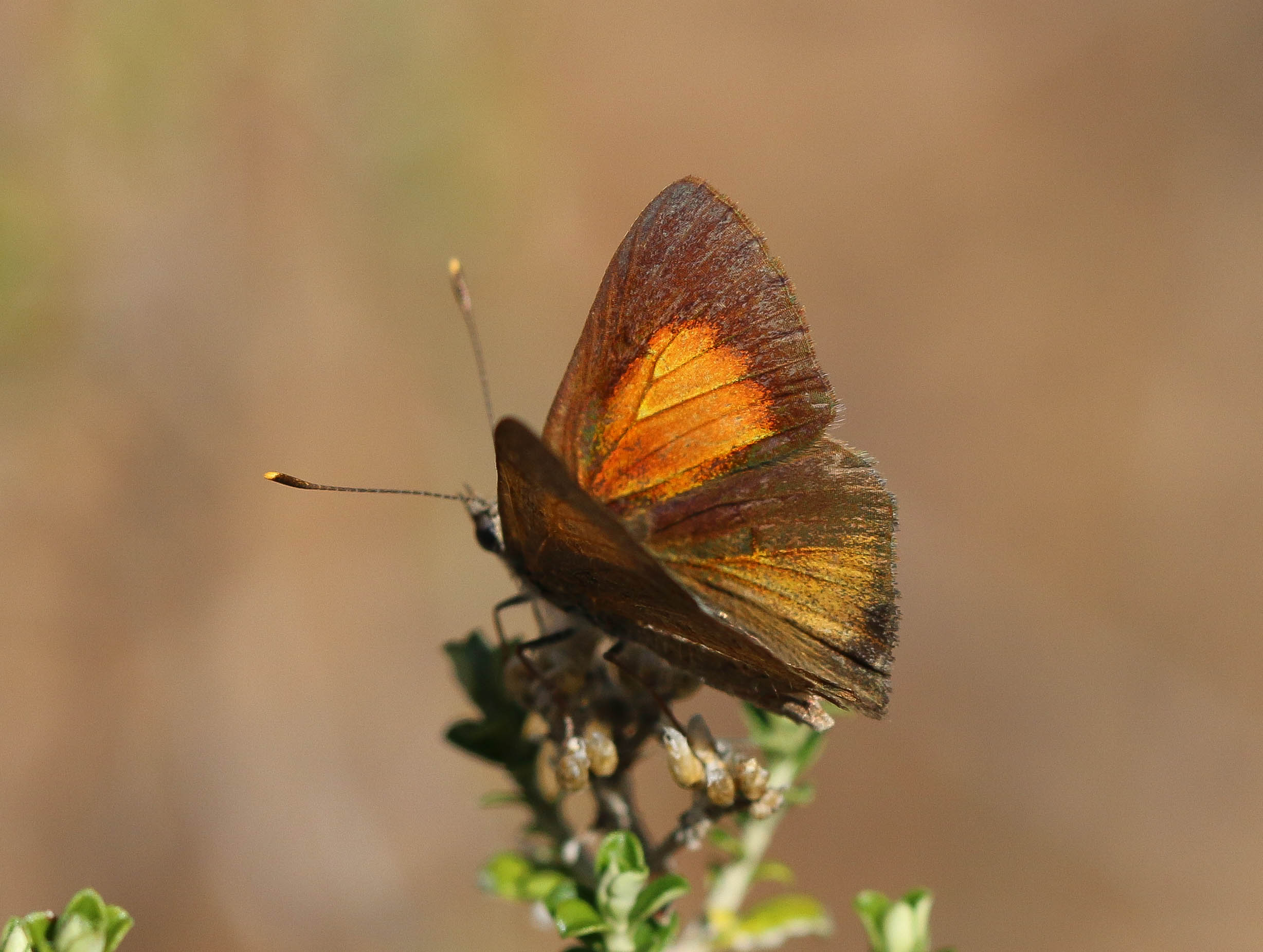 Eltham copper butterfly at Kalimna Park

Kalimna Park pre- and post-burn
Page last updated: 09/10/20