In autumn 2021, FFMVic in collaboration with local landholders delivered the 7,000-hectares Kevington Moonlight Spur planned burn in state forest near Kevington in the Upper Goulburn Valley.
The location was identified as a key corridor for fuel reduction activities because of difficult terrain and the number of previous fires in the area, including the merge of several fires that started in December 2006 to become the Great Divide Fire (north and south), which burned 1,048,238 hectares.
The burn was adjacent to Kevington, Ten Mile and Knockwood at an elevation of 320 m. The western boundary of the burn was the Mount Terrible Track which forms part of the Mt Terrible/Ryan's Spur Track Strategic Fuel Break (SFB). This SFB was built during the 2006–07 bushfires, and FFMVic crews have continued to maintain it. It is about 20–30 m wide, about 48 km long, and follows the ridgeline from the Eildon-Jamieson Road in the north to the Warburton-Woods Point Road in the south. There are plans to extend it to 80 km, with funding from the SFB program.
The primary objective of SFBs is to provide fire crews with a fuel break so they can complete back-burning in the event of a bushfire in the area.
The SFB helped crews during planned burns by:
Providing a maintained, secure containment boundary on the western edge of the planned burn.
Reducing the number of hazardous tree treatments due to the ongoing identification and treatment of hazardous trees along the SFB.
Improving ignition delivery. Edge ignition is often the most time-consuming part of a planned burn, with ground crews walking through the burn area with drip torches. For this planned burn, about 16 km of the SFB boundary was ignited via aerial ignition.
Freeing up ground crews, which resulted in 26 km of boundary ignition in one day. This efficiency gain meant crews could treat 7,000 hectares over three days before rain on the third day.
Reducing the likelihood of embers igniting spotting beyond the planned burn area due to the existence of a wide, well-maintained break.
SFBs and different lighting strategies resulted in safer, more effective and efficient planned burns, showing how various fuel management activities can complement each other to deliver a positive result for land managers and the community.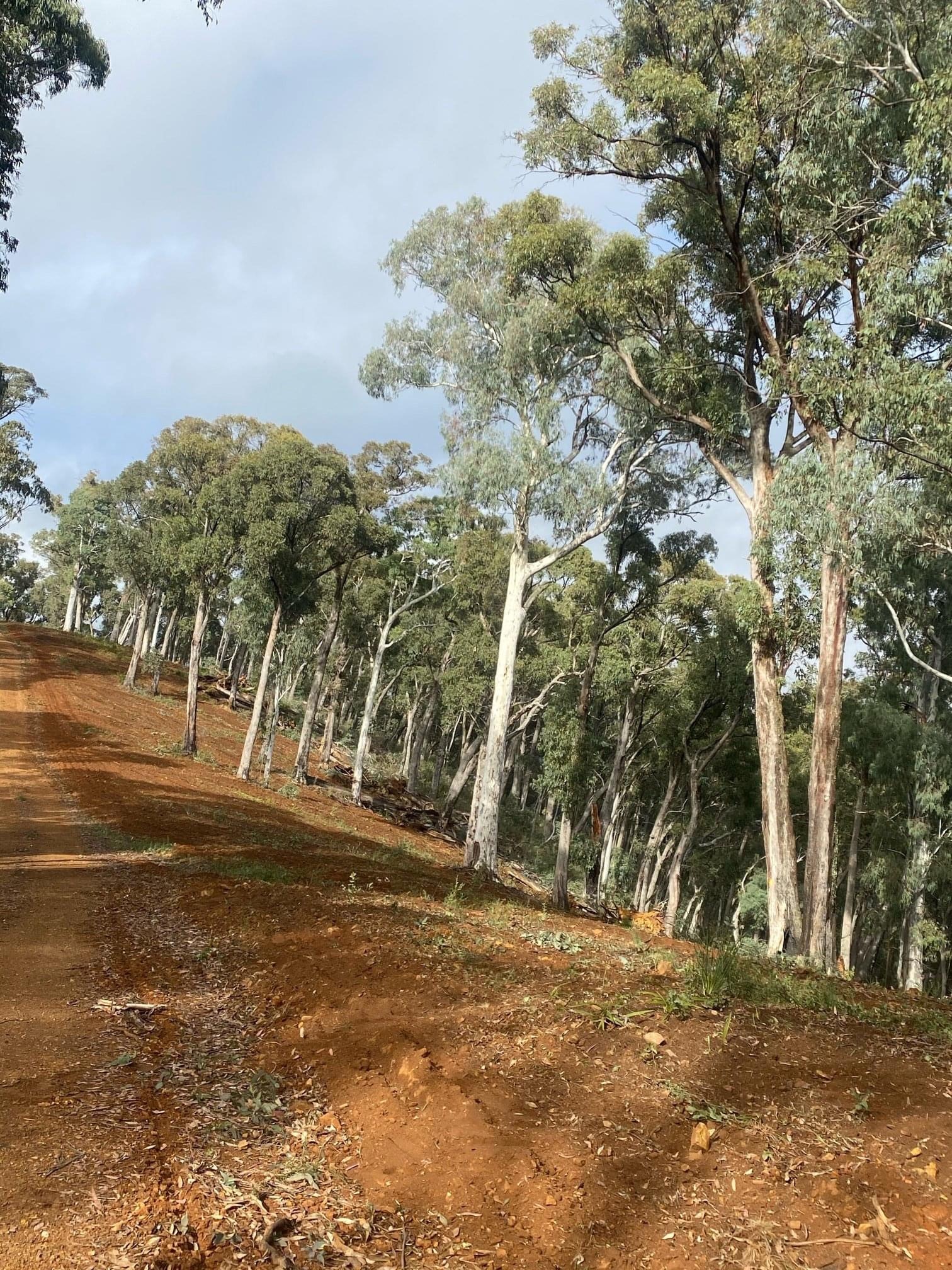 Strategic Fuel Break , Hume Region
Page last updated: 23/12/21