With the La Niña weather pattern still making a significant impact in eastern parts of the state, conditions have been very wet and have provided Forest Fire Management Victoria (FFMVic) crews with limited opportunities to conduct planned burns.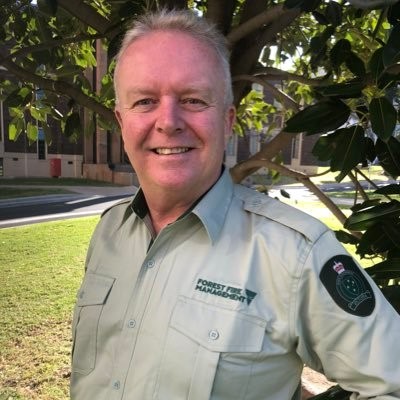 However, our Barwon South West and Grampian regions have been able to continue some of their planned burn programs.
In the Grampians, the crews have been able to support a number of Traditional Owner burns, while Barwon South West was able to complete several ecological burns. A number of fuel reduction burns were also completed.
Later this month the seasonal outlook for spring will be released. The outlook is developed by the Australian and New Zealand National Council for fire and emergency services (AFAC), its members, of which the Department of Environment, Land, Water and Planning is one, and the Bureau of Meteorology.
It will assist us in our strategic decision making, such as resource planning and planned burn management over spring to reduce the risk of bushfires during summer.
If the conditions are right, we will continue to look for opportunities to conduct our planned burns 365-days-a-year, focusing on precision burns to protect where people live.
Over the last couple of months, I have taken the opportunity to meet with regional staff to see and hear about the great work being delivered.
A project which I enjoyed visiting in the Upper Murray region was the newly opened Jack Swasbrick Campground.
What used to be an informal camping area on the banks of the Mitta River has been transformed into a structured camping and day visitor area as part of the Victoria's Great Outdoors.
The camping area will now support a range of visitors with new BBQs, tables, amenities, and access to the river for all to enjoy.
It is also pleasing to see Lady Talbot Drive near Marysville is set to reopen later this year after being closed in February 2020 to ensure public safety.
After fires, storms, and years of road closures, it will be great to have the area safely accessible to the community and emergency services workers once again.
The work involved Mountain and Alpine ash trees that were killed in the 2009 Black Saturday bushfires being treated 100 metres either side of Lady Talbot Drive. Adjoining tracks, along with sections of Keppel Hut Track and Mt Margaret Road and popular recreational sites were also treated.
Some of the work was complex as there were areas where ground machines could not access safely, and other areas considered environmentally and culturally sensitive. This meant a purpose-built aerial lopping tool, suspended below a helicopter, was used to fell trees.
A huge thanks to the Murrindindi District staff and local contractors who have been responsible for delivering the works.
Take care,
Chris Hardman
Chief Fire Officer