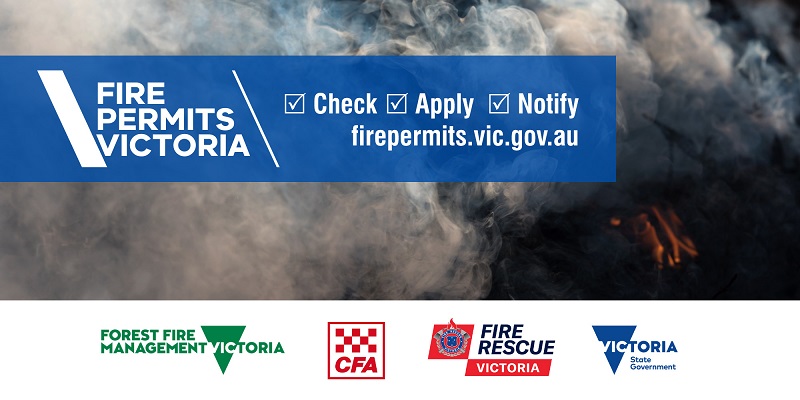 Victorians who use fire to conduct work or an activity need to apply for a fire permit through the Fire Permits Victoria website.
The Fire Permits Victoria website allows Victorians to:
Check if they need a fire permit.
Apply for a fire permit.
Notify authorities that they are using a permit
Register a burn-off when fire restrictions are not in place.
Fire Permits Victoria is supported by the DELWP, CFA and Fire Rescue Victoria and has been developed to improve service delivery to communities and better manage fire risks across all land tenures and jurisdictions.
The new system also provides the fire agencies with state-wide spatially mapped visibility of permits issued and activated (registered and notified ignition) and registered burn offs when restrictions are not in place as a layer on DELWP's eMap mapping system. This will also assist with smoke forecasting through better intelligence about fire on private and public land and other safety tips.
Once applications have been submitted the approval process will take approximately 14 days.
Please note: While fire permits are now paperless, Victorians will still be able to visit their regional CFA or DELWP office and apply in person.
Members of the community who applied for a permit through Council last year will not be able to apply via the website and will need to apply directly to their municipal council.
Page last updated: 27/07/21