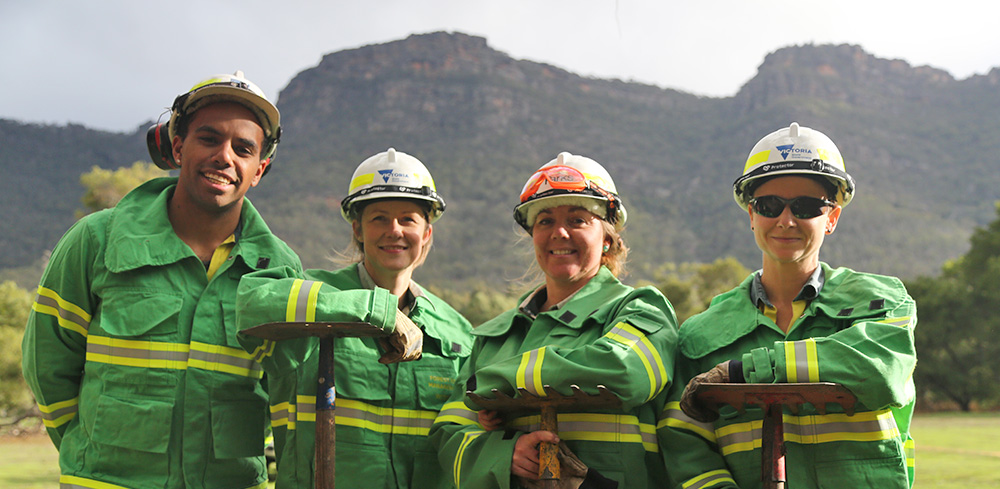 Seasonal project firefighters complement our permanent firefighting staff and are responsible for bushfire suppression and prevention activities including planned burning. All firefighters are trained comprehensively before being involved in fire operations.
Register your interest by completing the form. An email will be sent to notify you when applications open for the 2018-19 season on Friday 3 August.
Rappel/Hover Exit requirements
Please note applicants for Rappel/Hover Exit will need to have at least one year's experience as a project firefighter to apply for these roles.
Click here to download more info on being a seasonal project firefighter