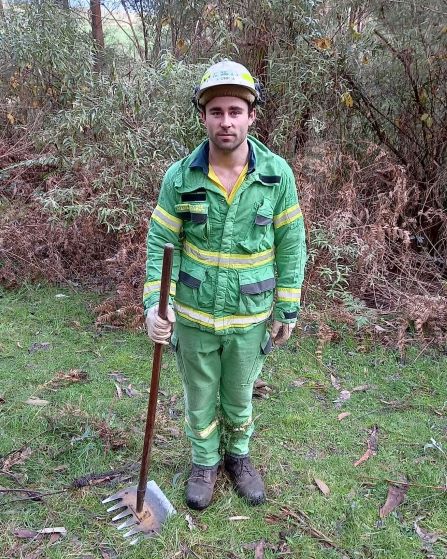 Timing is everything if you are looking for the perfect job where you can experience the great outdoors, build on your skillset, help the community and fit it in around your studies all at the same time.
Forest Fire Management Victoria (FFMVic) employ their field-based project firefighters (PFFs) from October to April each year which was perfect for Daniel Black-Otterspoor.
He was studying for his Bachelor of Primary School Education and looking for a job over the end-of-year break. The PFF position offered the job variety he was after and there were endless opportunities.
Based at FFMVic's Noojee Depot in west Gippsland, Daniel says he loves working for FFMVic.
"There are so many highlights," Daniel said.
"However, the one that stands out and my favourite part of the job is the deployments.
"When you are part of a taskforce it is a good atmosphere and there is a strong sense of comradery.
"It's a great opportunity to practice and build on your skills, make new friendships, learn new things and represent your work centre."
Job variety means there is no average day in the life of a PFF.
"An average day working as a PFF can range from off siding a piece of machinery, assisting fallers and everything in between," Daniel said.
"You utilise your critical thinking skills and troubleshoot problems."
Daniel's advice for someone looking at become a firefighter is to take every opportunity that comes their way.
"There are a lot of unique learning opportunities presented on a regular basis, don't be afraid to stick up your hand and give it a go!
Definitely a case of no two days being the same when you are a Project Firefighter!
To find out more on how to become a Project Fire Fighter, visit Firefighting and employment.
Page last updated: 22/07/21