Despite challenging weather conditions during March – ranging from rain to extreme fire conditions that led to a Total Fire Ban (TFB) day in parts of Victoria - our autumn planned burn program is now well underway.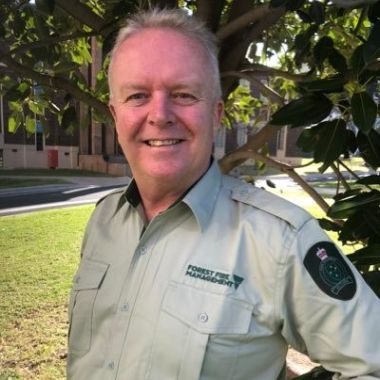 The weather challenges have shown just how professional, adaptable, and capable our Forest Fire Management Victoria crews and partner agencies personnel are in delivering the state's bushfire risk reduction program and protecting Victorian communities.
The recent planned burns along the Great Ocean Rd are prime examples of how capable our crews are when faced with difficult conditions.
The conditions were right when we ignited the 3 high-priority burns, however, as the week progressed, the fire conditions outlook worsened until, on Friday, a TFB was called for Saturday 18 March across large parts of the state, including the South West.
On the Friday, we threw significant resources at proactively strengthening the control lines around the fires ahead of the challenging conditions predicted for the following day. That evening, in line with our Standard Operating Procedures, the planned burns were transferred to the status of 'bushfire', which allowed us to further resource the incident and push out community warnings through the VicEmergency platform as an abundancy of caution.
With the support of the Country Fire Authority and our aerial firefighting fleet we were able to strengthen the containment lines to make sure the fire didn't breach the burn perimeter in any of these three key burns in the South West, or for any of our other 30 odd burns that had been ignited that week.
It was heartening to see how patient the community was and how willing residents were to work with us, heed warnings and engage with us at community information sessions on the Sunday once the risk had passed.
As with all fires and planned burns, we will learn from this event and an investigation will be undertaken to confirm the circumstances.
In the meantime, we will continue our planned burning program because it is a rigorous program, based on science, local fire history, community engagement and environmental and cultural considerations.
This year, we have worked closely with CFA and the Environment Protection Agency (EPA) to make sure the community is adequately informed about smoke in the air from planned burns, private burn-offs, and wood heaters at this time of year, and what they can do to protect their health. EPA's website has some great advice around smoke and health: www.epa.vic.gov.au/for-community/environmental-information/air-quality/smoke/smoke-your-health
On a lighter note, for those camping over the Easter period and school holidays, have an enjoyable time away.
However, remember that the bushfire risk still remains as many of our parks and forests are dry and full of bushfire fuel, such as dry leaves, twigs, and branches. So even with cooler weather approaching, we all need to follow all campfire rules, including checking weather conditions.
Campers can build and maintain safe campfires by considering where and how to build a campfire and never leaving it unattended, even for a short time. Campfires should be completely extinguished with water, not soil, and be cool to the touch before leaving.
For more information about rules in state forests, including campfires, vehicle use and littering, visit www.vic.gov.au/rules-in-state-forests
Take care
Chris Hardman
Chief Fire Officer