A spring fox baiting program will soon commence in state forests in and around Eppalock to help protect native animals and livestock from the declared pest.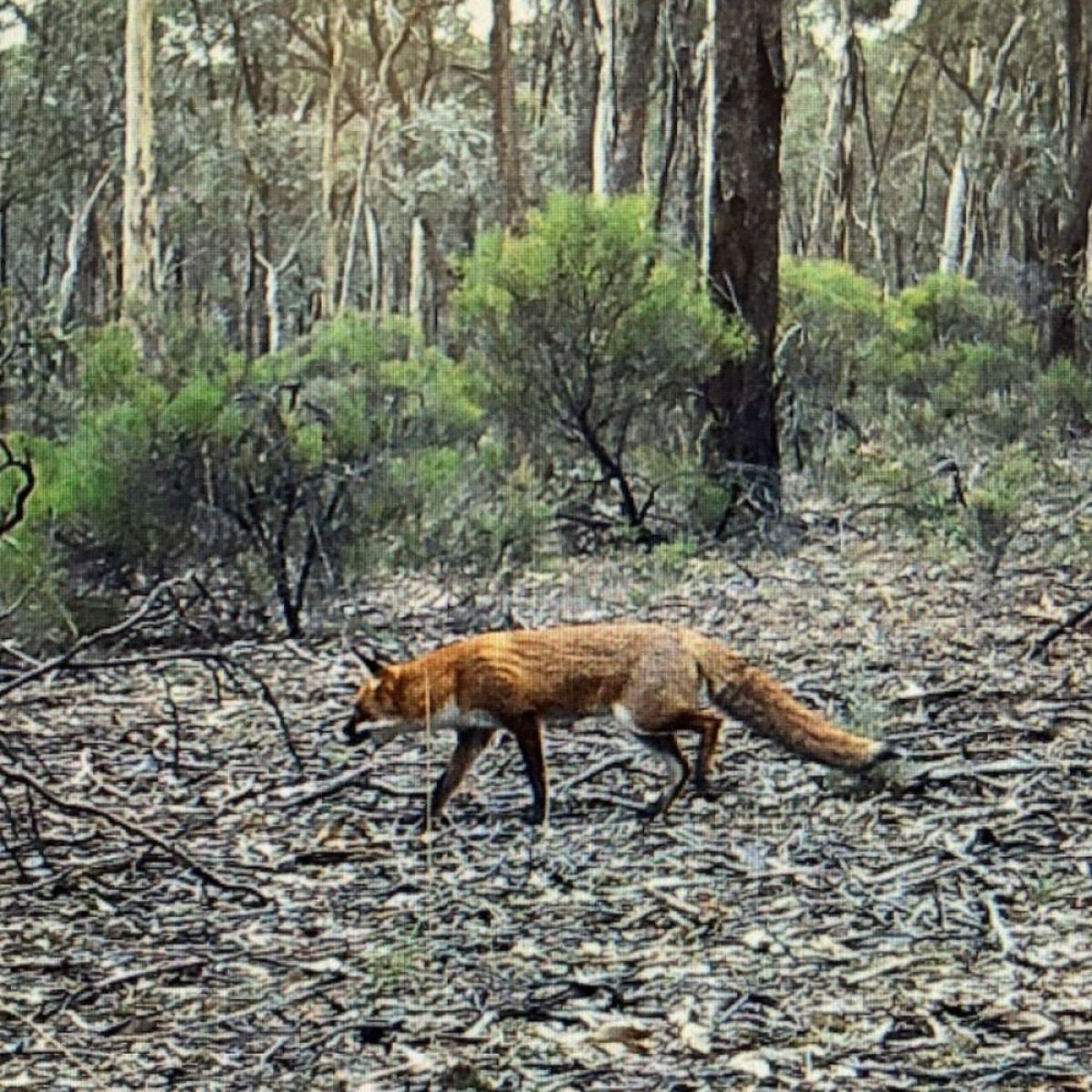 Forest Fire Management Victoria (FFMVic) will be laying baits in Lyell and Kimbolton State Forests to reduce the number of foxes in the area.
FFMVic Senior Forest Manager and Roading Officer, Braden Pearce said the baiting program will run from 1 October until mid-November 2023.
"Foxes are a pest animal in Australia and attack livestock and wildlife. Every year, foxes are responsible for significant stock losses, especially during lambing season," Mr Pearce said.
"Foxes interfere with threatened species recovery and re-introduction programs, and are also known to carry diseases and increase the spread of weeds in our state forests."
Mr Pearce said baits containing PAPP poison would be buried in bait stations in the program areas, with baits monitored regularly and replaced weekly. Baits will be removed at the end of the program.
"Baits are buried in bait stations according to strict Victorian guidelines that minimise the risk of other species taking them," he said.
"These baits could pose a risk to domestic animals. We ask that nearby landholders ensure their dogs and other pets are confined to their property. Visitors to these state forest blocks are advised to muzzle their pets and keep them on a lead."
"Neighbouring landowners have been notified of the program and signs have been placed at entrances to the control areas so that visitors are aware of the baiting."
Under the Catchment and Land Protection Act 1994, foxes are declared as pest animals in Victoria.
Baiting is only one part of an integrated pest control program. Private landowners can find more information on how to control foxes on private land at
https://agriculture.vic.gov.au/biosecurity/pest-animals/invasive-animal-management/integrated-fox-control