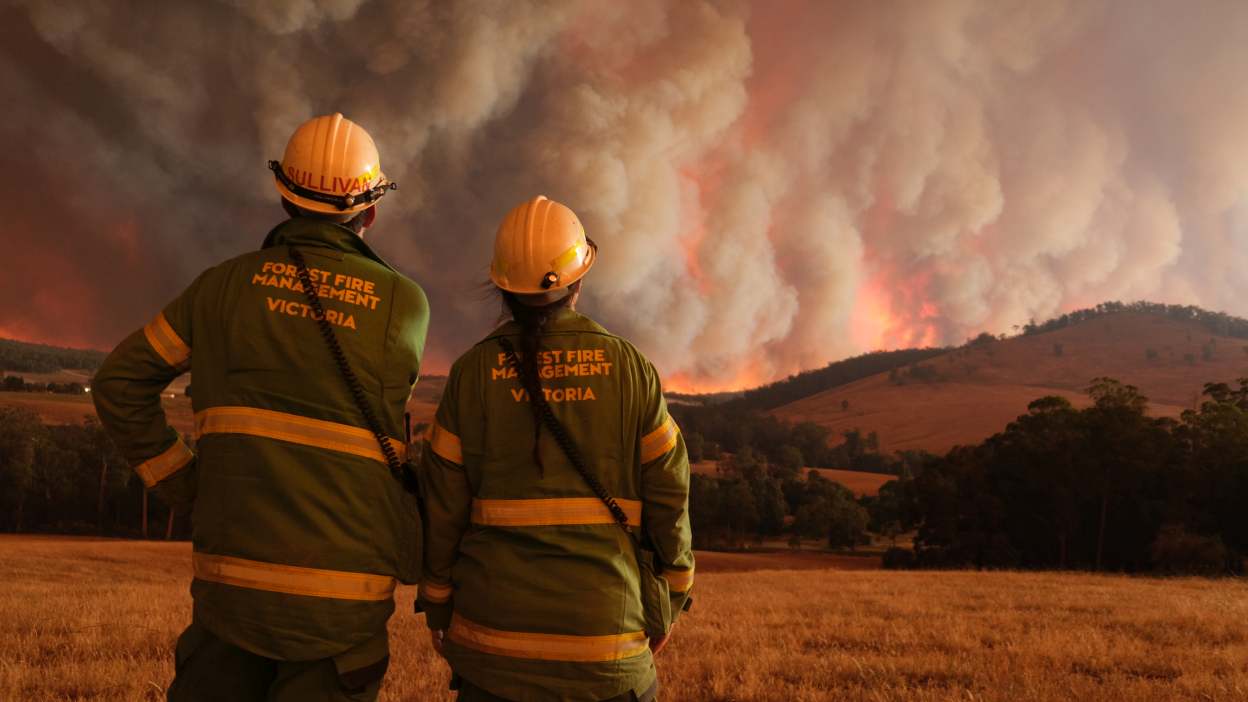 At FFMVic there are a lot of things we do to both reduce the risk of bushfires as well as prepare for them.
Here's the top ten things we do:
We burn off dry wood and leaves that act as kindling or fuel for bushfires in our forests and parks. This is called Planned Burning and it helps keep bushfires small and stop them spreading.
With unpredictable weather patterns from climate change, we take every opportunity we can to do planned burns when the conditions allow and it's safe to do so. This means we are ready to conduct burns 365 days a year and you may even see us doing so in summer months.
Where we it's impossible or impractical to planned burns we get out in the bush with machines to clear, mulch, mow, and slash vegetation that could dry out and help fires burn
We use community knowledge, science and technology to decide where the best places to carry out fuel management are and when we should do it.
We create 'Strategic Fuel Breaks' which are areas of cleared land that creates a literal break in bushfire fuel between forests and townships or critical infrastructure which can both slow and stop the spread of a bushfire as well as provide access for firefighters to put out fires that start.
We increase our numbers of forest firefighters over peak bushfire season (November to April) to make sure we have enough people to respond to and put out bushfires when they start. Suppressing a fire is one of our best forms of bushfire risk management and more than 85% of fires are put out within the first 24 hours.
We use scientific modelling programs to show us what impacts fires may have in certain areas and plan our bushfire risk management activities strategically to counteract what the models show us. It can tell us what a planned burn or strategic fuel break in one area could help protect on a high fire danger day with certain weather patterns.
We work in partnership with the Country Fire Authority (CFA), Fire Rescue Victoria, road authorities, councils and other emergency services and local communities to make sure we're managing bushfire risk in a way that covers public and private land.
Roads and tracks that may be used for public access or firefighter access are upgraded and cleared to make sure people can get out, and firefighters can get in to put out fires that may start.
We have a modern and up to date fleet of emergency response vehicles and aircraft that help us both prepare for bushfires and respond to them. From bulldozers and Unimogs, to aircranes and choppers, our fleet makes sure we can get in and get fires out.
Page last updated: 09/10/21