Victoria is ready to respond to forest fires this summer, with 552 seasonal firefighters – including 36 specialist rappel firefighters – recruited, trained and ready for action.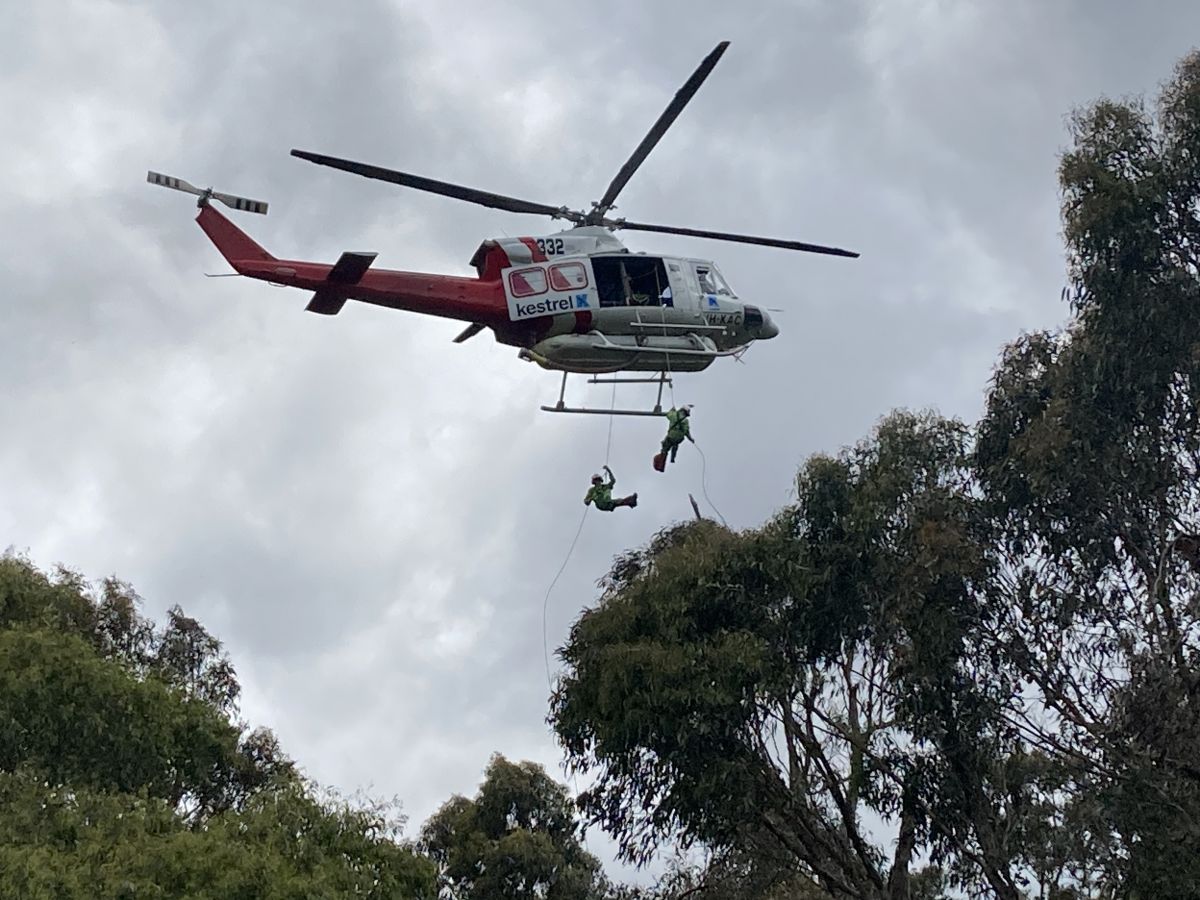 Department of Environment, Land, Water and Planning's (DELWP) Senior Aviation Officer Bryan Rees said its rappel program was the only such program in Australia. There are similar rappel programs in the USA and Canada.
'DELWP has used helicopter rappelling techniques to fight fires since 1985,' Bryan said.
'With much of Victoria's public land being difficult to access, the rappel techniques allow firefighting crews to gain access to remote, inaccessible fires.'
The airborne crews rappel from helicopters hovering up to 300 feet above the ground and then use dry firefighting techniques such as constructing mineral earth control lines with rakehoes to control fires in remote areas.
At other times, rappel crews can be called on to build helipads in remote country for helicopters to deliver additional firefighting personnel and equipment for larger or more difficult fires.
DELWP currently has 36 personnel directly involved in the rappel program, with two eight-person crews based at both Ovens and Heyfield work centres.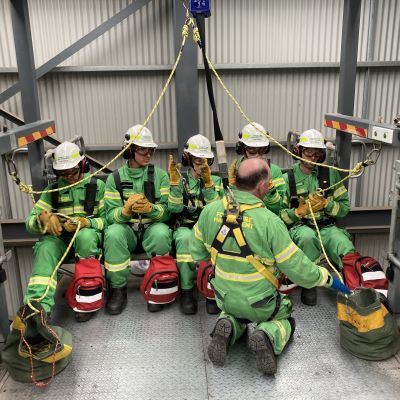 It has just completed this year's training of rappellers and rappel dispatchers.
'It has been a very protracted training program this year,' Bryan said.
'We have had to deal with disruptions created by the weather which have not only prevented flying but has made it difficult to find dry forest canopy locations to train in.'
DELWP trains rappellers and rappel dispatchers in-house, using expert instructors, some with over 25 years' experience.
The rappel training starts on the rappel tower at the Fire Equipment Development Centre at Altona which incorporates a helicopter mock-up.
The students need to demonstrate their competency in rappelling and associated emergency responses on the tower before progressing to the helicopter.
'Working as a team is a critical part of training and this starts on the tower,' Bryan said.
'We have installed a camera system in the tower this year to allow instructors to replay vision of rappels and provide immediate feedback to students.'
Once the students are deemed 'tower competent' they move to the Bell 412 helicopter for training in open area rappels.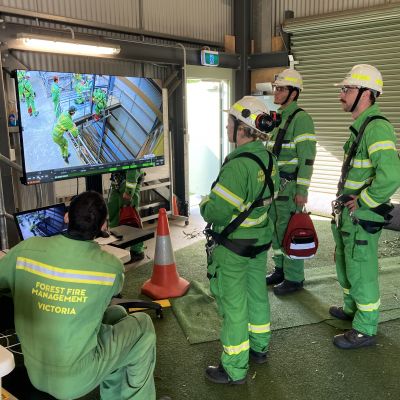 Initial rappels take place at about 120 feet, gradually increasing to 300 feet.
The students must also perform repeated emergency procedures under the helicopter before being permitted to rappel into the forest canopy.
Canopy training is then conducted in a mixture of forest sites with varying canopy, understorey vegetation and slope.
Training is completed with a rappel crew/equipment insertion simulation exercise which incorporates all aspects of rappel and rappel dispatcher training.
Bryan said throughout all phases of training, rappel and rappel dispatcher students are constantly monitored.
'The students need to demonstrate their technical skills in rappelling, safety in all facets of rappelling both inside and outside the helicopter, teamwork and situational awareness consistently before they pass the assessment.'
Since 1992, DELWP has had a rappeller exchange program with British Columbia in Canada. This year, Leslie Blaszk from BC Rapattack is based with the Heyfield rappel crew.