This year, many Victorians have experienced extreme weather with heavy rain and flooding. Our changing climate means these events are becoming more frequent and extreme.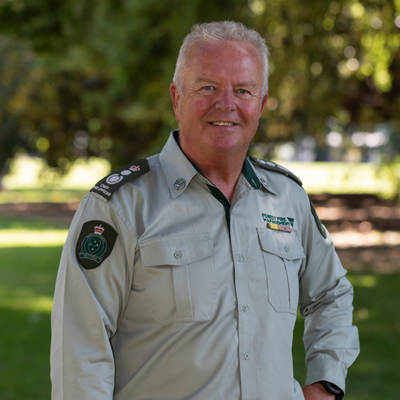 The recent State of the Climate report by the Bureau of Meteorology and CSIRO confirms that changes to weather and climate extremes are happening at an increased pace across Australia.
In the coming decades, we will see an increase in the number of dangerous fire weather days and a longer fire season for southern and eastern Australia.
Even though conditions have been wetter through most of the state this year, Forest Fire Management Victoria (FFMVic) has continued to take action to manage bushfire risk.
Victoria is Australia's most bushfire prone state. By investing in prevention, we aim to protect people, property and the environment by reducing the risk and impact of major bushfires.
We look for opportunities year-round to conduct planned burns that will protect people, and our environment – including forests, their wildlife and biodiversity – from bushfires this summer and in the drier years to come.
We burn to the conditions, not the calendar. Some burns that were planned for spring may take place this summer if conditions are right and it's safe to do so. Others could take place in autumn next year.
Although we don't expect many long-running or large forest fires this summer, areas across the north and west of the state may see increasing fire potential from mid-summer, especially in areas of high grass growth.
Drier forests, woodlands and heathlands are also at risk of fires with the onset of hot and dry weather conditions.
Going forward, we will prioritise planned burns in places with increased risk.
The wetter weather has presented opportunities for different types of burning. In some areas, the higher levels of moisture in the soil and natural gullies have allowed our crews to conduct lower-intensity burns. The gullies act as natural boundaries for the fire, which is not always possible during drier conditions.
Past events show us that planned burning can reduce the loss and destruction caused by bushfires.
As a world leader in bushfire risk management, we have many different tools in our toolbox.
Planned burning is not the only way we manage bushfire risk and reduce fuel like grass, leaf litter, twigs, bark and vegetation. We've increased our use of mowing, slashing and mulching this year.
We've also expanded our network of strategic fuel breaks to better protect against bushfires. These strips of land are in the highest priority locations­ – close to towns, water catchments and sensitive environments.
We have also upgraded our infrastructure, including forest roads, fire dams and fire lookout towers.
In addition to our bushfire risk management program, FFMVic, together with Country Fire Authority (CFA), is continuing to support Traditional Owners to use cultural fire on Country. Over 200 cultural burns are planned over the next three years.
We work with CFA, Fire Rescue Victoria (FRV), local government and communities to deliver the best local approaches to bushfire risk management in Victoria.
The combination of our actions helps communities and our environment to become more resilient.
Our crews will continue to keep communities safe all year by reducing the risk and impact of bushfires on Victoria's parks, forests and other public land.
While FFMVic does a vital job managing bushfire risk, I encourage all Victorians to ensure they have the right information, tools and actions to prepare for fires.
This means familiarising yourself with the new Australian Fire Danger Rating System. This system is the same across Australia, so you can assess risk and take action if needed, wherever you are.
If you live on or near land that is at bushfire risk, make sure to follow the Fire Ready Kit from CFA.
If you're camping this summer, do not leave campfires unattended and make sure the ashes are cool to touch before you leave.
You can find out when planned burns are happening in your area by signing up at plannedburns.ffm.vic.gov.au and make sure you have the VicEmergency app on your phone.
To find out more about what my team at FFMVic and I are doing to help keep Victoria safe, visit ffm.vic.gov.au/bushfire-management-facts.
Chris Hardman
Chief Fire Officer, Forest Fire Management Victoria