Still at the mercy of the weather with our planned burn program, FFMVic and its partner agencies continued take advantage of unseasonably good conditions in many parts of the state to conduct burns during April.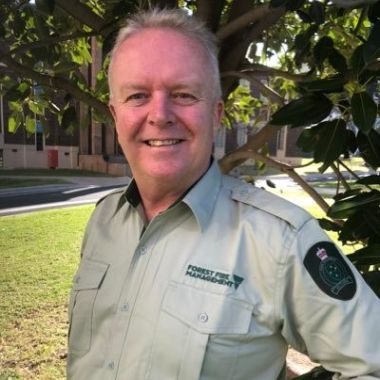 For one recent burn, Forest Fire Management Victoria (FFMVic) partnered with NSW National Parks and Wildlife Service to conduct a fuel reduction burn in the remote country of the Deddick Valley.
This area features steep slopes of more than 20 degrees, with elevation ranging from 220m on the Snowy River to 850m on the NSW/VIC border.
The area's challenging topography made the efforts of all involved, including the crew from the Bendoc depot and Incendiary Operations Supervisors, even more impressive.
Working together
Despite the difficulties, the cross-border team delivered the burn over 2 days, with aerial ignition targeting ridgetops to reduce fuel loads in areas where bushfires could take hold quickly, with devastating effect.
The success of this joint fuel reduction burn achieved a mosaic of protected areas along the ridge tops, which will contribute to safeguarding native species and their habitat.
This low-intensity burn was particularly important for our fuel reduction program as the area was last burnt during the 2002-03 Great Alpine fires, which impacted more than 2 million hectares.
Thank you
Thank you to the FFMVic and National Parks and Wildlife Service teams involved for the incredible effort needed to successfully complete the burn.
I very much appreciate their commitment to protecting our environment and communities on both sides of the border.
Continuing the thanks, I would also like to extend my appreciation to our colleagues at CFA who have supported our planned burn program this autumn. At times when our resources have been stretched due to commitments elsewhere, CFA crews have stepped up to make sure many important planned burns have been able to go ahead.
And finally, I would thank all our FFMVic crews who have supported our autumn planned burn program so admirably. It has been rewarding to see the support the regions are giving each other by providing much needed crews and equipment when needed to deliver our program.
Storm and flood recovery continues
As we continue to manage the ongoing and increased risk of bushfire due to climate change, the Department of Energy, Environment and Climate Action (DEECA) is also planning, coordinating, and delivering several disaster recovery programs. This includes programs for the most recent and major floods which started in October 2022 through to early this year, the 2021 and 2022 storm and flood events, and the 2019/2020 bushfires.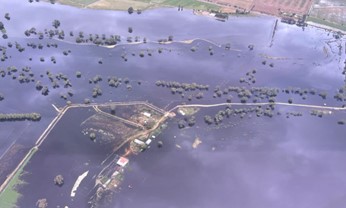 Unlike the immediate response and relief period of emergencies, where the focus is on saving lives and homes, disaster recovery is long term and takes months and years.
It takes time to fully understand the impacts of flood events on communities, land, and infrastructure. This is especially the case with the recent Victorian floods where water was slow to recede from flooded plains.
People, communities, regional economies, and the environment have a long road to recovery and are at different points in this journey.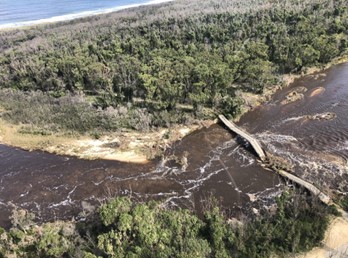 DEECA has a broad and critical role in disaster recovery which includes restoring Victoria's unique and valuable environment and supporting disaster-affected communities to rebuild their livelihoods and economies.
DEECA will continue to work in partnership with communities, industry and all levels of government to help communities come through recovery stronger and more resilient.
For more information and support, contact your local DEECA office or call 136 186.
Support for flood-affected farmers can contact Agriculture Victoria.
Until next month,
Chris Hardman
Chief Fire Officer