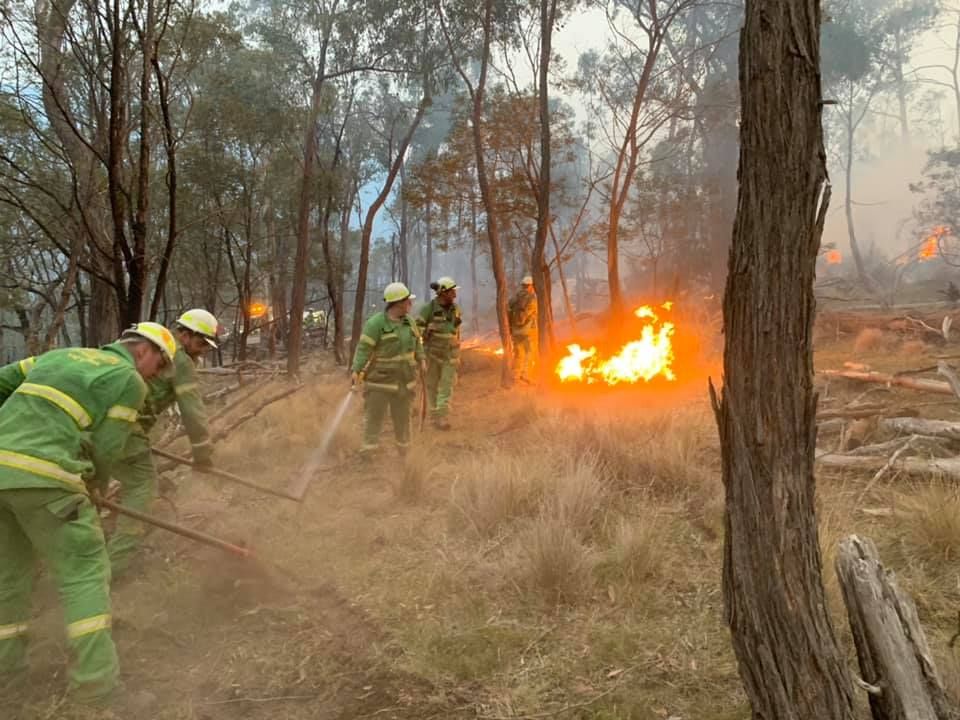 The Department of Environment, Land, Water and Planning's (DELWP) Tambo District team had prioritised the Radar Hill planned burn as its number one priority in 2018/19, recognising the importance of creating a fuel reduced corridor to the north west of several at-risk communities in the region.
With Thursday 21 November 2019 proclaimed a day of total fire ban across the state and fire weather conditions existing across the Gippsland region, a late evening lightning storm started several fires across forested areas, including a fire just east of Bruthen.
Influenced by underlying drought, very low fuel moistures, wind and local topography, the Six Mile fire as it became known, built up over subsequent days actively spreading on all sides finally reaching the site of the Radar Hill planned burn.
Tambo District Manager Brad Fisher said the Radar Hill planned burn was critical in assisting to halt the run of the Six Mile fire to the south and provide as anchor for backburning activities to the east and west.
"Under westerly winds the Six Mile bushfire continued to throw embers into the planned burn area, however these did not take hold as spot fires," Mr Fisher said.
"Importantly the progression of the fire of the southern front on 25 November and southern flank on 26 and 27 November was stopped, allowing us to concentrate our suppression efforts on the eastern flank."
Modelling undertaken by Forest Fire Management Victoria (FFMVic) after the fires showed if the Radar Hill planned burn had not been conducted there was potential for the Six Mile bushfire to have continued burning to the south east, impacting communities in the area.
"The Radar Hill planned burn did exactly what it was intended to do," Mr Fisher said.
"It acted as a barrier to a high intensity fire from the north, slowing its speed and intensity, reduced ember spotting and preventing the bushfire from progressing further to the south.
"Had the fuel reduced area not been there, the fire would have continued to burn fiercely to the south east with spot fires forming well in front of the main fire, overrunning the Princes Highway and impacting the communities of Nowa Nowa, Toorloo and Lake Tyers Beach."
To find out when and where planned burns are happening near you go to www.vic.gov.au/plannedburns or call 1800 226 226.
Page last updated: 13/10/22