With International Women's Day on 8 March and Women in Aviation Week (6 – 12 March), we have an opportunity to celebrate the many women who work across our fire and emergency services.
Through its Women in Fire and Emergency Program, Forest Fire Management Victoria (FFMVic) is working to increase its representation of women. Our goal is to achieve equal representation of men and women by 2025.
To increase the number of women in fire and emergency roles, especially in leadership and operational roles, we will make sure FFMVic and its partner agencies better reflect the Victorian community. When we have diversity in thinking, perspectives and skills, we improve service delivery and innovation, and help staff realise their full potential.
You can read about some of the terrific women we have working here at FFMVic on our website.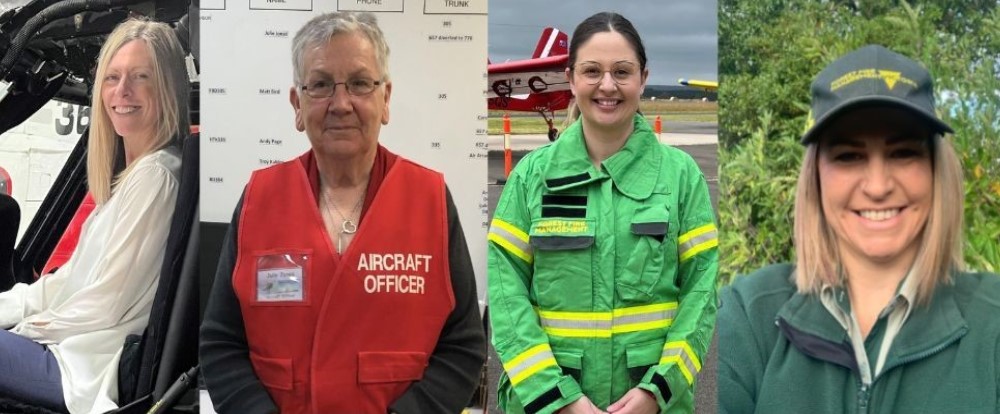 Left to Right: Sharon Dimmock, Julie Jones, Anne Chamberlain and Kylie Hyland
Last month, I had the opportunity to join the Minister for Environment Ingrid Stitt on a visit to Marysville in our Hume region where she saw firsthand some of the incredible work we do to manage bushfire risk.
It was a great opportunity for the Minister to meet local and visiting FFMVic crews undertaking planned burn preparation, learn more about our fleet and recent heavy tanker training, and discuss forest stewardship, bushfire risk reduction, science and technology, and recovery work.
It was especially poignant to hear about the experiences of our staff and their important work in a community that only days prior marked the 14th anniversary of the Black Saturday fires.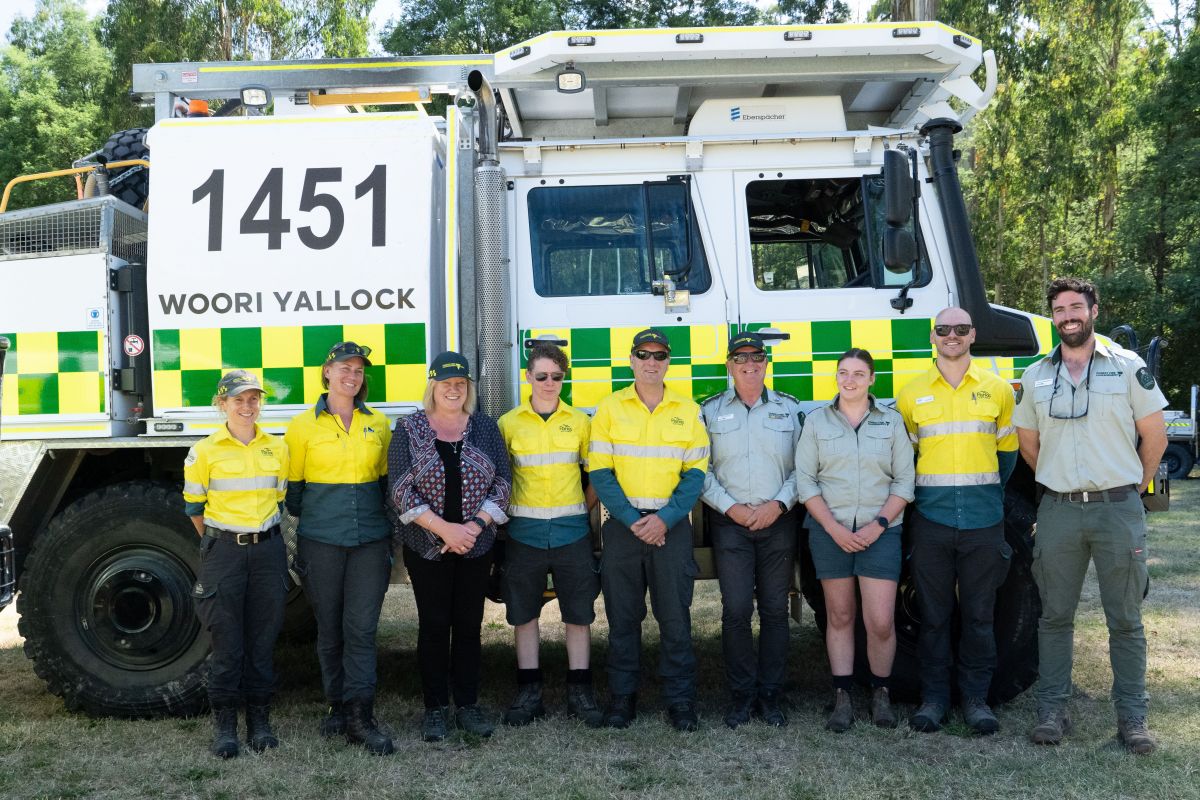 Minister for Environment Ingrid Stitt (3rd from left) with CFO Chris Hardman (4th from right) with participants of the recent heavy tanker training.
Following the wettest spring on record in 2022, most of the fires we have been called to this season have been grassfires. The quick action of our firefighting crews and aerial support teams have limited the extent of most of the fires. The total area burnt across the state has been the smallest since 2010-11.
Congratulations to all fire agency crews for their work to reduce the impact of the fires and to keep the community and environment safe.
The latest seasonal outlook was released by the Bureau of Meteorology and AFAC earlier this month.
The expected dry and warm start to autumn could increase fuel availability enough for favourable autumn planned burning in many foothill forests across the state.
However, this could result in a delay in our planned burning program elsewhere. We are continuing to prepare the areas we will target in the coming months so when the conditions are right, we will be ready to go.
To find out when planned burns are happening near you, I would encourage you to register on the Planned Burns Victoria website to receive updates: https://plannedburns.ffm.vic.gov.au/
Later this month I will be taking part in Tony's Trek, a 1,440km charity walk by the IGEM Tony Pearce, to support pioneering initiatives for mental health to help people across Victoria's emergency management community.
Tony's Trek will travel through many of areas affected by Victoria's 2019/20 Black Summer bushfires to acknowledge the mental health impacts that those fires had – and continue to have – on emergency personnel and community members alike.
I will be accompanying Tony on the Bairnsdale to Bruthen leg of his trek. To donate or find out more about the Trek visit https://esf.com.au/tonys-trek
Take care
Chris Hardman
Chief Fire Officer