Campers out and about in Central Victoria these school holidays are being reminded to stay alert and follow campfire safety rules.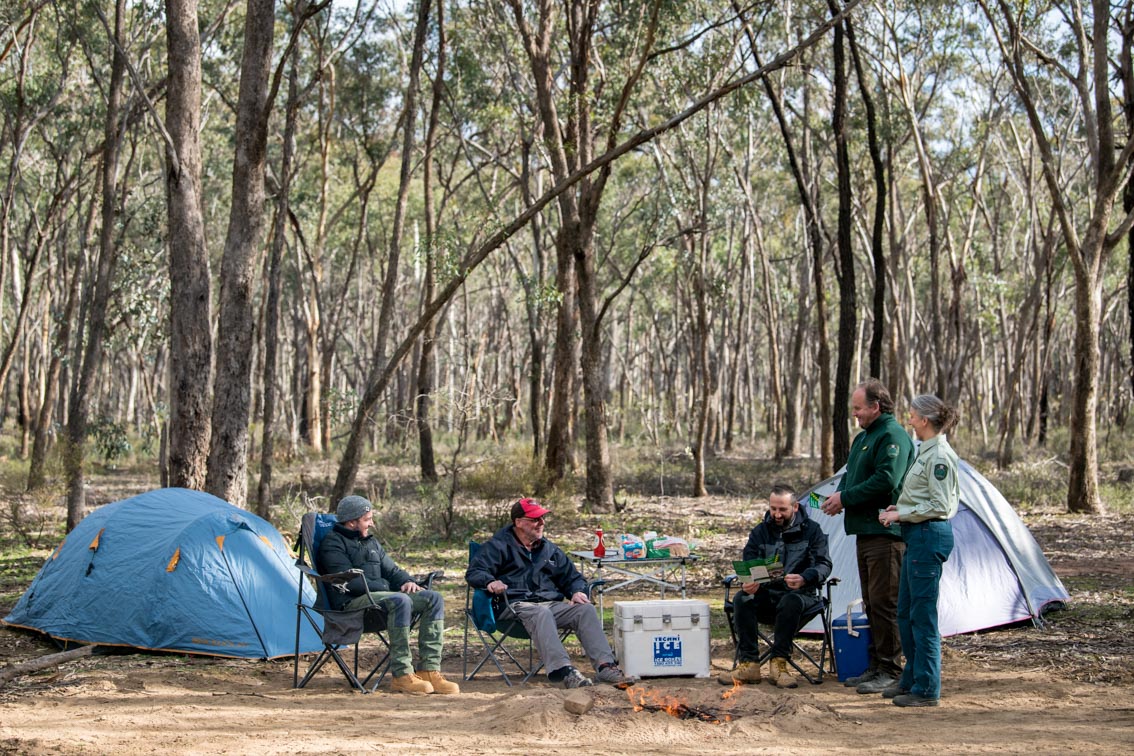 Forest Fire Management Victoria (FFMVic) staff and authorised officers will be patrolling forests, parks and reserves across the Loddon Mallee region to ensure everybody is enjoying their campfires, safely and responsibly.
FFMVic Loddon Mallee Acting Regional Manager Forest and Fire Operations, James Marshall, said campfire negligence causes approximately 10 per cent of all bushfires in Victoria.
"Unattended campfires can easily escape and have the potential to turn into bushfires that could have devastating impacts on life, property and the environment," Mr Marshall said.
"We want people to get out and enjoy themselves these school holidays but to make campfire safety a priority for their trip by knowing what they can and can't do to protect our community from bushfires.
"We will be taking a zero-tolerance approach to campfires that don't comply with the campfire safety rules.
When constructing a campfire on public land, you must adhere to the following regulations:
Never light a campfire on a Total Fire Ban
Use a purpose-built fireplace where provided, otherwise light your campfire in a trench at least 30cm deep. Ensure the trench is no larger than one square metre in size and the area around the trench is cleared of flammable material up to three metres in all directions, including above the campfire.
Branches and logs on your campfire must be less than one metre long – keep your fire just big enough for warmth and cooking.
Never leave a campfire alight and unattended. You must maintain a 50-metre line of sight of the campfire at all times.
Ensure your campfire is completely extinguished using water. If it's cool to touch, it is safe to leave.
On the spot fines of $545 apply to those breaching campfire rules or a maximum penalty of up to $18,174 if the matter is prosecuted in court.
For more information about campfire rules, visit https://www.ffm.vic.gov.au/permits-and-regulations
Always carry a mask and hand sanitiser with you just in case and stay 1.5 metres apart from people who aren't from your own home so you can stay COVIDSafe. For updated restrictions, visit https://www.coronavirus.vic.gov.au/coronavirus-covid-19-victoria